Lumixyl Trifecting Night Cream
---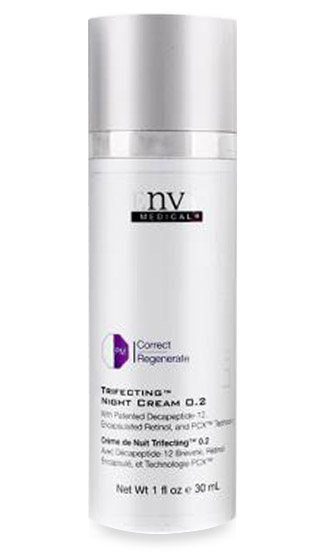 Lumixyl Trifecting Night Cream 0.2%
The next-generation night creams employ transdermal technology, combining three highly effective active ingredients into a single formulation to improve the appearance of fine lines and wrinkles, hyperpigmentation (sun spots, age spots, pregnancy mask) and blemishes. Unlike other products which often contain ingredients that don't effectively penetrate skin or work against each other.
The Lumixyl Trifecting Night Cream uses professional, results-driven ingredients in the purest and most penetrable forms to deliver transformative skin-refining results that could previously be achieved only with use of multiple products.  The introduction of Trifecting Night Cream represents a first in cross-category, multi-effect skin care products.
Lumixyl Trifecting Night Cream 1%
Trifecting Night Cream is clinically transformative skincare that combines the most advanced skin brightening technology with potent anti-aging and anti-blemish complexes into a single, multi-functioning formula. One single step, applied nightly, delivers the "trifecta" of skin-perfecting results.
Trifecting Night Cream addresses the most significant aging concerns patients seek treatment for today, such as hyperpigmentation, fine lines and wrinkles, adult blemishes and overall skin tone, texture and smoothness. The more potent 1.0 retinol formula should be incorporated into your routine once skin has grown acclimated to Trifecting Night Cream 0.2.